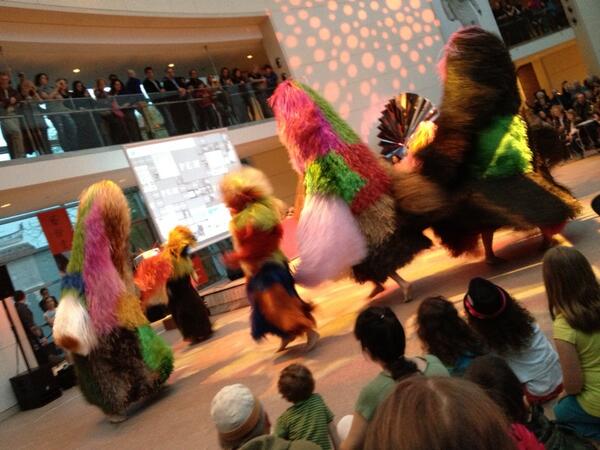 Artist Nick Cave performs with local dancers at PEM/PM.
Letters of love at PEM/PM "What's Your Type" event for font geeks. Co-sponsored by Dribbble and Monotype
Celebrating the exhibition Native Fashion Now with indigenous DJ crew A Tribe Called Red.
A student in Summerbridge Academy analyses a work of art with a partner.
Showing up on 2 wheels for "Bring Your Own Bike" night, exploring the art and ingenuity of the cycle.
New nurses use objects to explore empathy and patient communication.
The Boston Percussion Orchestra uses found instruments to make music.
The Boston Lindy Bomb Squad gets us in the mood for the art of the 1920s.